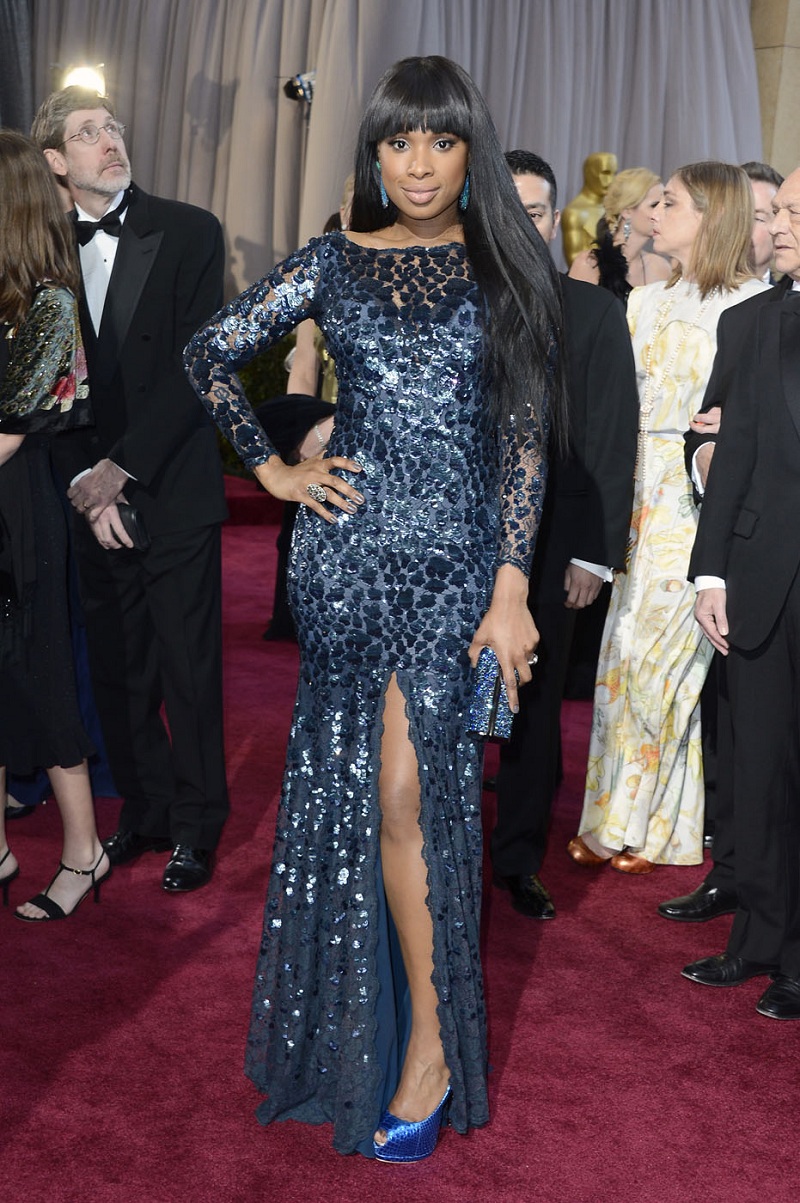 Jennifer Hudson rocked the red carpet at the Oscars last night in this fabulous dress by Roberto Cavalli in a richly hued blue gown. The high slit of this dress showed off her Jimmy Choo peep toe pumps. Later on in the evening she had an amazing performance from her movie "Dreamgirls" singing, "And I'm Telling You I'm Not Going" which left me breathless as the power of her voice is amazing!
Jennifer hit the red carpet with a simple, bone straight hairstyle crafted by Clairol Professional Celebrity Stylist Kiyah Wright. Kiyah created this look which is one that you will want to try when you're thinking of going super sleek.
* Prep hair with Clairol Professional Jazzing in Coffee Bean, let sit for 5 minutes and wash out with Clairol Professional Repair Shampoo and Conditioner.
* Spritz hair with a lightweight silicone spray to tame flyaways.
* Straighten small sections of hair using a flat iron starting at the nape and moving towards the top of the head.
* Cut wide set bangs and add clip-in extensions for length and drama.
* Finish off with another spritz of silicone spray for light hold and added shine.