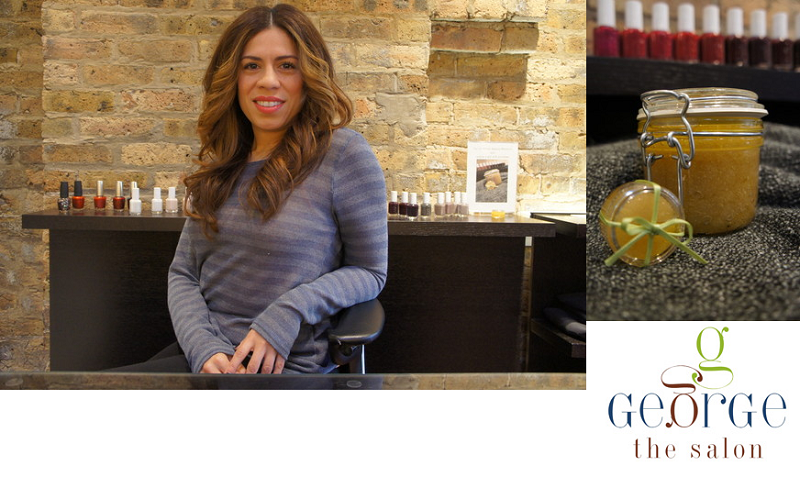 Today is officially NYFW FW2013, so you know a number of posts will be on here covering backstage, runway shows, presentations, parties and more. With it being NYFW and next week (on this very day) being Valentine's Day, we had to reach out to Celebrity Manicurist Jade Morales (at Oprah's HARPO Studios, you would find her doing celebs nails) to ask how we can have our hands ready for this week as well as the day of love! Here she provides some tips. Although she is Chicago based and can be found at George The Salon (which has signature manicure services) and the Four Seasons!
Valentine's Day Manicure Tips
Making the Cut: Cutting your own cuticles before your manicure is a big no no. It's so easy to cut so much more than you have to. Note to self, leave it to the nail technician.
Polish Away: Pre and post manicure, the guest should not have to do anything. A good nail technician should be able to do everything for the guest starting with removing any old polish to perks like customized scubs and massages. Just bring yourself and enjoy the manicure.
French Kiss: A french manicure is an elegant and classic way to wear your nails. For polish perfection, start with Essie's base coat followed by 1 coat of Adore-A-Ball by Essie then Blanc by Essie for the tip with another coat of Adore-A-Ball by Essie over that finished with a top coat of Seche Vite.
Smooth as Silk: Opt for a special scrub during your manicure to ensure oh so soft and touchable hands. Right now, I am loving the Organic Sugar Olive Oil Scrub I am doing for clients. The olive oil is super hydrating for the skin since its oleic acid helps to soften and the vitamin E improves elasticity. The sugar exfoliates to get rid of any dead skin cells which results in smooth glowing hands.
Make it Last: It's always good to apply a top coat 2 or 3 days after your manicure so it can last longer. A quick dry top coat always helps.