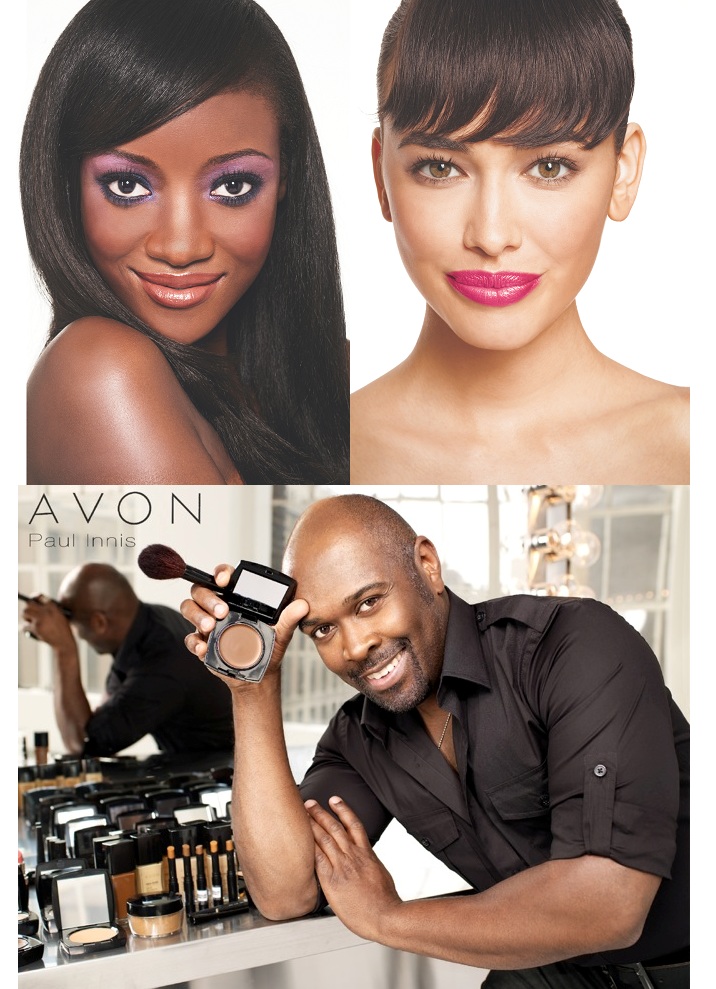 With NYFW days away, I always think about how to rock fun makeup looks that will look amazing from sitting at the tents to a number of activities that follow during this time! As you know, I'm a Brand Ambassador for Avon and I absolutely adore, their Makeup Artist, Paul Innis. Who better then him to tell me about great looks that can be worn and of course how to get it!
<b>Get the Look – Purple Pop
</b>
During Fashion Week, sometimes you need a bold and dramatic look that will turn a lot of heads! For this look I took inspiration from my mother and the way she wore makeup in the 90's. This is definitely a look for someone who isn't afraid of a little color!
Start by using Avon's 8-In-1 Eye Palette in Water Colors. Using the lilac shade in the palette, sweep the shadow from the base of the lashes to your brow bone.
Take the medium blue shade and fill in a little above the eye crease to the base of the lash line. Using the darker blue shadow, line the lower lash line on top and under the eyes.
Add Avon Glimmersticks Eye Liner in Blackest Black all around the lash line, both top and bottom, and then smudge it with Avon's Ergonomic Eye Liner Brush. Complete the eye by rimming the inside of your entire eye with your liner and applying Super Drama Mascara in Black to your lashes.
Add a nude lip using Avon Ultra Color Rich Lipstick in Sheer Naturale and coat with Ultra Color Rich Brilliance Lip Gloss in Pink Icicle.
Finish off this dramatic look by adding blush to your cheekbones. A strong eye and nude lip can wash you out, so to prevent this apply the right amount of blush once the rest of the look is complete.
</p>
<b>Get the Look – Kiss & Makeup
</b>
Fashion Week can be so hectic and exhausting and this stunningly simple look is quick and easy to apply so you wont be late for any shows! This look is inspired by natural beauty with just a hint of flirty sex appeal.
Apply a moisturizer and foundation best suited to your skin type and tone.
Set the look with Avon Ideal Flawless Loose Powder. Then add a cream blush, such as Avon Be Blushed Stick - for oily skin try a powder blush like Avon Ideal Luminous Blush.
Take Avon Eyeshadow Duet in Dusk or Maize. Use the neutral color and apply all over the eye lids and into the crease.
Use Avon Glimmersticks Eye Liner in Cosmic Brown and smudge into the top of your eye. Finish with a light coat of Super Drama Mascara in Brown Black.
To finish this stunning look, use a vibrant and flirty shade to make you look extraordinary! The model in this image is wearing Ultra Color Rich Lipstick in Pretty.