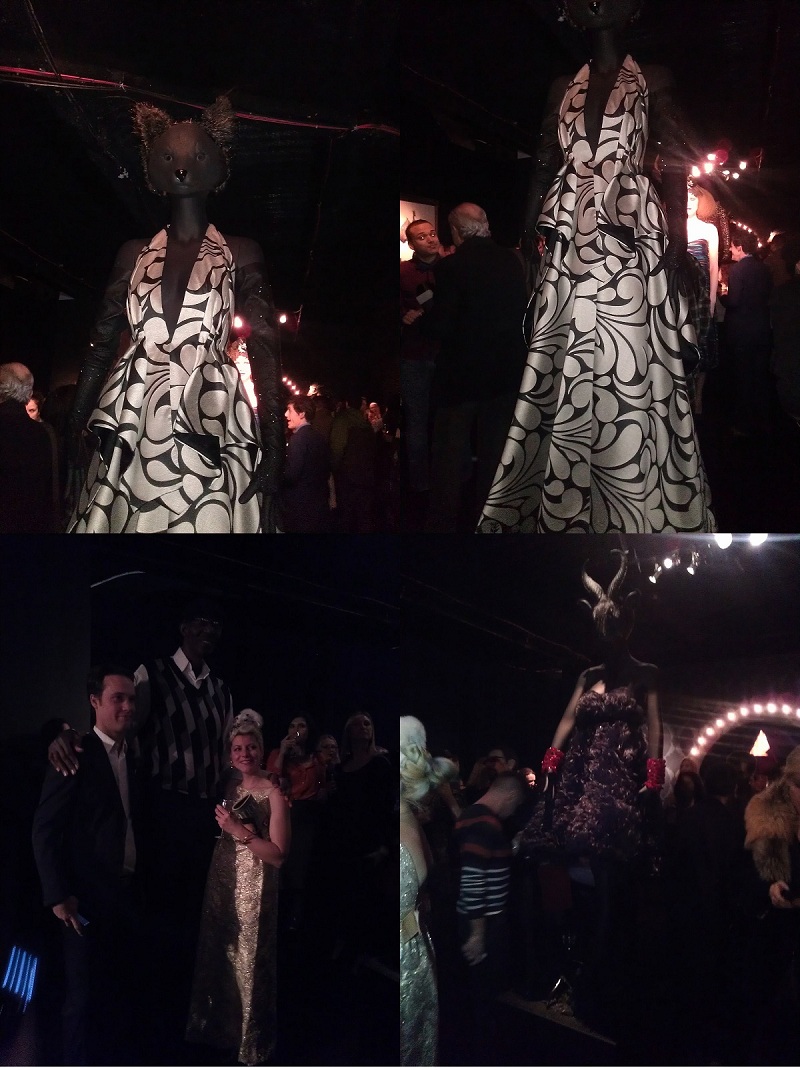 During NYFW FW2012, I had the pleasure of going backstage at the Czar by Cesar Galindo runway show. This show was a great mixture of a runway with a presentation thrown in as people enjoyed brunch. I loved the attention to detail! Fast forward to tonight, I didn't know what to expect as Cesar Galindo showed tonight but will be at Lincoln Center tomorrow morning with an amazing after party tomorrow night. With invites to all of his activities this season, I was pumped to see this presentation.
On 5th Ave, Feb 8th - Feb 10th, you can pop into Immortal Love Pop Up Experience where people can learn about two new shows taking place on AMC with air dates on Feb 14th - Immortalized (a show about a Philadelphia based taxidermist Beth Beverly of Diamond Tooth Taxidermy who is pictured with the very tall man in this image - she is known for creating wearable taxidermy) and Freakshow (looking at human wonders). At the launch of the space last night, characters from both shows entertained in the room and were posed next to creations that were from Cesar's collection and paired with Beth's pieces. Models and mannequins stood on platforms so that everyone could see the intricate work.
There are plenty of things to see in the space and on Fri, the cast from Freakshow will be there. It's definitely an interesting experience to partake in and it was great to see some of Cesar's clothing as it was a great tease for what is in store for tomorrow.