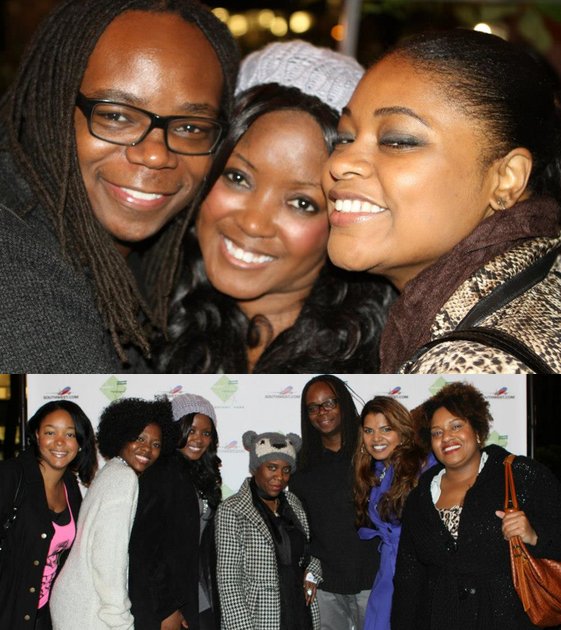 As temperatures dip, I do love when you can squeeze in some time outdoors! One of my dear friends who knows how to throw a party (hello she totally rocked it as one of our personalities who walked our Gasoline Glamour and Eva Varro for our Shoe Week show) and is the founder of Midtown Girl as well as <a href=http://www.meetup.com/SocialistaNewYork/members/13597432/" target="new">"Socialista NY</a>! This event was phenomenal as it brought the trio powerhouse of John Simon, Patricia O'Connell Lewis and Amy together thanks to the fabulous sponsors that included Kensie, Bryant Park, Southwest Airlines, Sephora, Grey Goose Noir Cherry (just to name a few). It was a wonderful night full of nibbles and bevvies and just playing massive catch up with one another! In addition, the theme was about jetsetting which I am all too familiar with.
I also love an event that not only do you meet people that you have yet to meet but those that you have only seen slightly! I was so excited to see the Founder and designer of Princess London Shoes, Priscilla who I first met this summer during FFANY (a shoe trade show and she is pictured to my left).
I talk so much about creating a fab look in terms of makeup but how about ensuring that you have fabulous clear skin? I'm a big believer in Spa Water from Koh Gen Do when it is used in tandem with the organic pads that are also sold on their site! I love to also ensure that my face is moisturized by using Sibu Beauty Protect and Correct (and I use this daily not that I have bad skin problems but I love preventative maintenance). I also use a slew of products within both product lines but these are my must haves that I have used for years and of course. I use this with my Clarisonic.