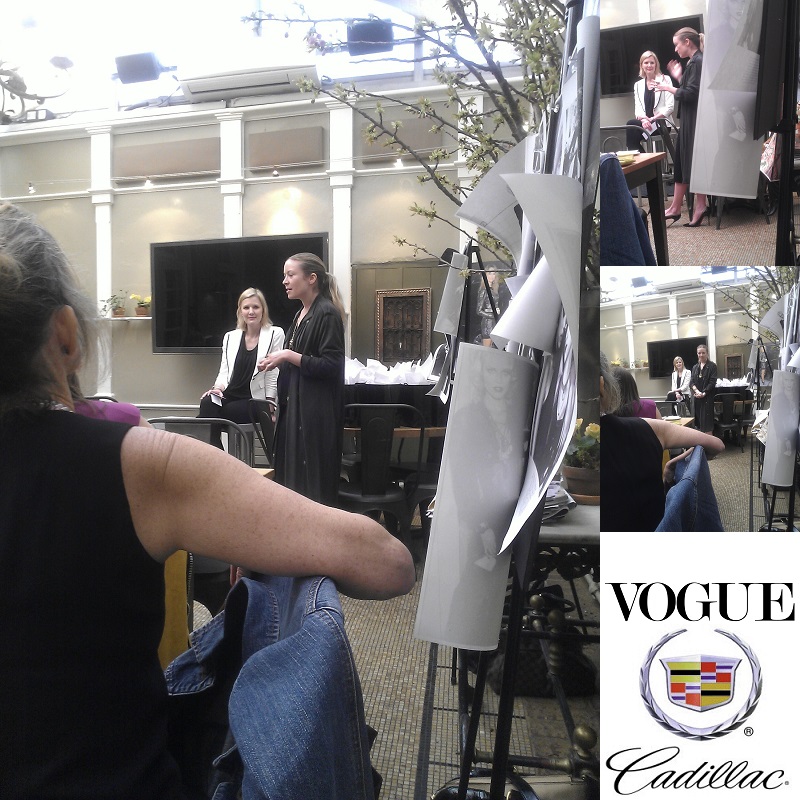 <iframe width="800" height="450" src="http://www.youtube.com/embed/videoseries?list=PLS3VYM3XUayE5KJnS43wD9AxaiePhZtno" frameborder="0" allowfullscreen></iframe>
This afternoon, I was off to Hundred Acres to have a fun brunch, see the unveiling of the Cadillac collaboration with Vogue productions and to hear stylist, Erin Walsh (who styled Kerry Washington and Greta Gerwig) who is not only in the video but shared her tips. This video follows how she works (this video when it ends will instantly start into the next video as it's 5 videos total), how she integrates Cadillac within her day to day and how it is to style the Met Ball which I posted on earlier today in terms of the red carpet arrivals! Enjoy seeing the video which is a great partnership within these three partners. In addition, I love that Erin's tips in terms of styling mirror my own - be comfortable this means that you should be able to walk in your shoes without an issue or to wear articles without pulling at them constantly, make sure to have the right under garments as this is an essential as lines are not pretty to look at and finally, don't underestimate good tailoring which will make you look your best! These are great rules to follow and it's understandable how Erin came across this career path during her days at Vogue to assist the Fashion Editor and then to branch off to create great looks for her clients!
As someone who grew up in the automotive industry, my parents were execs at General Motors, I truly loved seeing a new way to integrate their brand heritage and technology within a new vertical via the video, event and with Erin Walsh. Just last week I was running around Baltimore and DC doing segments for a number of local affiliates and it was great to be driven (it was not a Cadillac but a competitor's luxury car) in a luxury car in order to get everything done, to run errands and to tote a number of items that I had curated for each segment. Doing the mini road trip from NYC to Baltimore/DC reminded me of how important it is to enjoy modern luxuries and what it means to me.