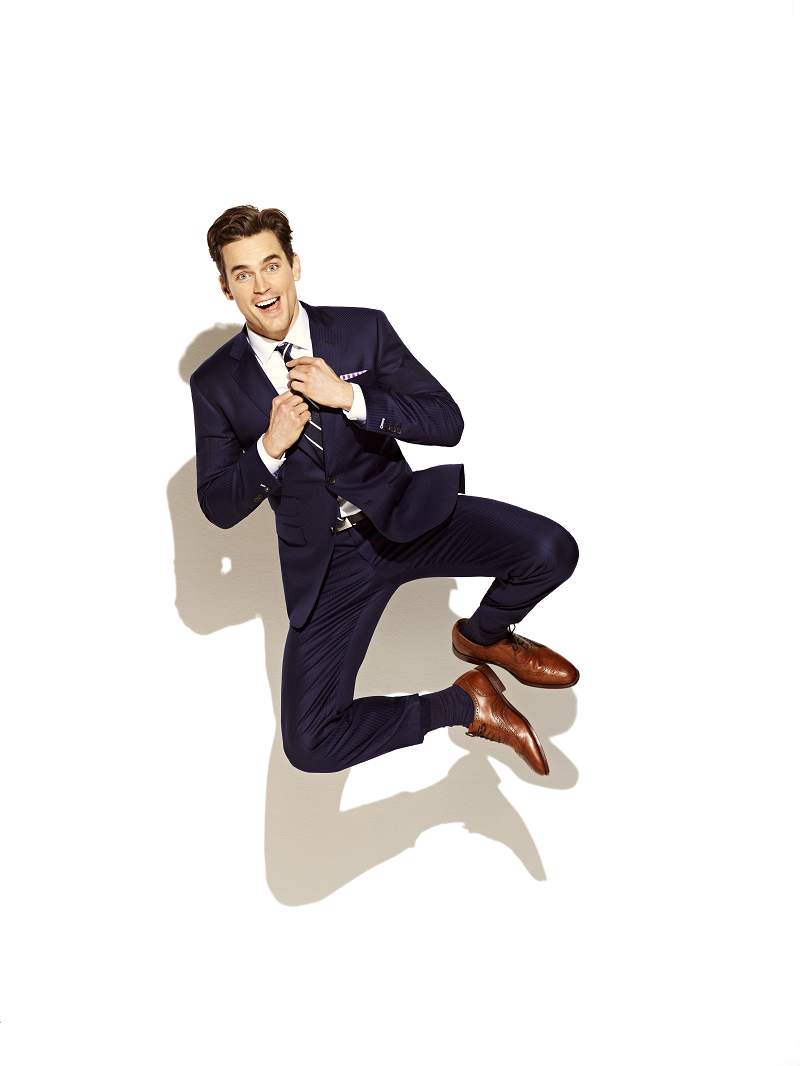 For those who love USA Network, you know they have been bringing back a number of episodes from their show lineups. Tonight, White Collar comes back with its winter season (the last 6 episodes which will conclude the 4th season) premier at 10pm EST and at 12pm today, you can enjoy Matt Bomer's partnership with Gilt and Alton Lane to bring this show's fashionable world to life! We love when things collide especially if it's a collection of bespoke suits and exclusive accessories that are curated with his character, Neal Caffrey in mind! You'll enjoy selecting a number of items that Matt Bomer designed and were hand selected - the ultimate in flawless sophistication. Over the next 36 hours, you can enjoy exclusive ties, bowties and pocket squares ($29 - $69).
In addition, you can purchase bespoke suits and shirt packages by visiting one of Alton Lane's 3 locations (NYC, DC, Boston) OR sending in your fave suit or shirt to be recreated in one of the curated fabrics. The "Caffrey Collection" includes bespoke suit packages from $2,000-$2,995 and a three shirt package for $425. This collection will be available today and for the next 7 days. Additional assortments are also included with this collaboration between Matt, the show, the network and Alton Lane with tailored apparel and accessories from like menswear brands. Gilt will debut an exclusive editorial spread which features Bomer in select Alton Lane product, and will also offer a complimentary Alton Lane custom pocket square designed by the actor to the first 500 Gilt members who visit the sale! What a great way to ensure that you're well dressed no matter where you are off to and to start your collection out on the right foot or to add the components that you may not have had.
A portion of the sale proceeds* as well as from customers who make an additional purchase from any of Alton Lane's stores in New York, D.C. and Boston will go to Project A.L.S., a national organization with which Bomer is closely involved, that funds research for amyotrophic lateral sclerosis, also known as Lou Gehrig's disease.
Gilt and White Collar have partnered together before so this second time will have a number of other components. The show will be featured in Gilt MAN's blog, the Gilt MANual: the Daily Guide to Permanent Style which will include a Q&A with Matt that speaks to his character's style as well as the vision behind his look. All 4 partners will comem together to host a White Collar sweepstakes for fans where they can win the ultimate Neal Caffrey-style weeked in New York which includes a bespoke suit and shirt from Alton Lane, a visit to the set of this show and meals at the character's favorite hotspots. This sweepstakes runs through Jan 29th.