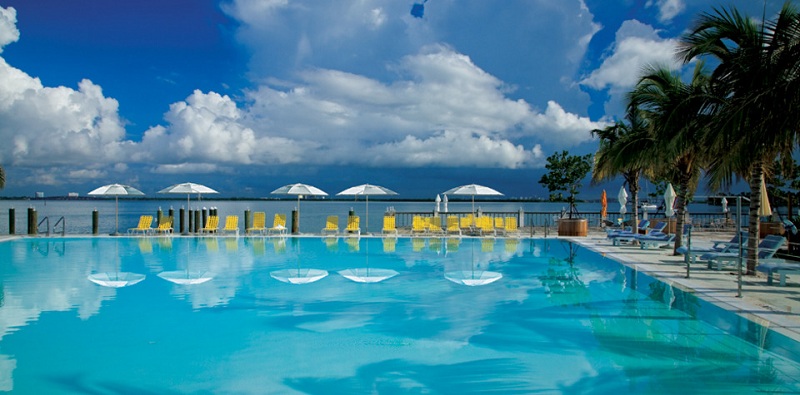 Everyone (including Kitten Lounge) has been taking the "look back" over the past year of 2012. We have shared things that we have loved about magazine covers over the years, our favorite celebs, press trips to amazing locales and of course the launch of Shoe Week! It could take a number of posts to share everything but it's time to focus on what we can't wait to continue sharing and including on the site and our related properties!
As the winter weather is being felt more each day with snowstorms, winds, etc - our thoughts turn to Miami and more specifically, South Beach! I call this location my favorite place - especially The Delano and The Loews - South Beach, I'm obsessed with The Standard - Spa Miami Beach which is included within today's post! This is definitely a view that's perfect when you're escaping the cold and need to gain a new perspective. The next time I'm heading down to South Beach, I'm going to check it out for sure! While down here, it's all about fabulous swimwear and being able to transition easily between taking a dip and gliding in and out of boutiques and our favorite spots for a bevvie and nibble!
Typically, I'm not a matchy matchy girl; however, I love this kaftan and bikini from Emiio Pucci - I love a fabulous neutral with a pop of decadence. Of course, it's essential to ensure that this look is complimented with fabulous gold and silver which is a great way to show a little bling. As always, I adore Balenciaga's Classic City bag and this silver hue is perfection when paired within these fabulous gold/silver Jimmy Choo Malika mirror perforated leather sandals. Add a bit of whimsy with this Amedeo Rose Gold elephant necklace and this fabulous Roberto Coin stingray cocktail ring in gold.