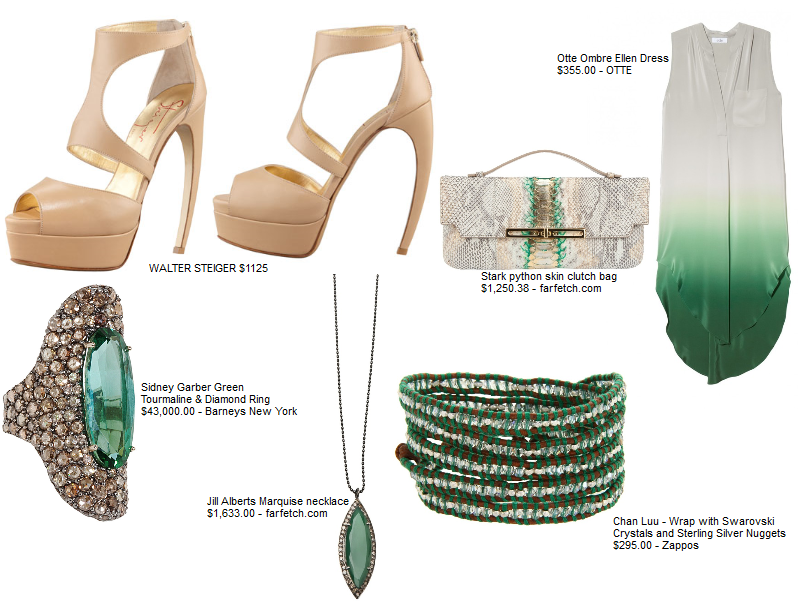 The most important meal of the week is brunch! This is a great time when you and your boyfriend can come together to catch up with what took place over the week or what will happen, where you and a number of couples can come together as you meet over a new or favorite spot OR friends come together so that everyone can get looped back in as texting and tweeting aren't enough many times in order to stay connected. Brunch makes Saturdays and Sundays a little more special and is a great chance to rock looks that you may not normally wear or to unveil your new treasures to the world! When I hang out with friends, people always comment on my shoes first and with the weather turning (ever so slowly), you can rock your spring looks now.
SHOE INSPIRATION
Shoes are one of my top two conversation pieces and it's super easy when they're Walter Steiger who is known for his architectural style of heels. This curved heel brings a lot of drama into your outfit and I love the fact that these nude/blush pumps are a great way to build on top of an outfit!
ACCESSORIZE THE LOOK
I'm all about rocking cute dresses and the essential cuff when it's time for brunch. It ensures that I have only what I truly need, allows me to stay in the moment without all of the tech I normally take with me and know that I will be picture ready as everyone arrives. I love ombre, it's been on trend from clothing, hair, nails and more. This Otte dress is such a simple piece and incorporates grey (which I love) and emerald (Pantone's color of the year). This simple sheath shape flows on its own and also enhances your natural shape and yet is super simple. Grey is a neutral as well as nude/blush. The emerald tone a great color to bring in to give a pop to the outfit. In addition, these heels with this dress will elongate the leg and I love how there is a bit of a high/low in this dress as it's a little longer in the back then in the front.
I love that this clutch by Stark is not only my favorite material (python) but has a neutral skin with a bit of grey, white, beige and green. This is definitely a bag that you can hold in your hand and accents everything nicely. Green Tourmaline mixes well with diamonds in this Sidney Garber ring which screams luxe fabulous when propped on your finger. It pairs equally as well with Chan Luu's classic wrap bracelet. Finally, complete the look with a fabulous necklace by Jill Alberts which brings the green back into your outfit closer to your face so you can see the motif running throughout your entire outfit in a subtle way.