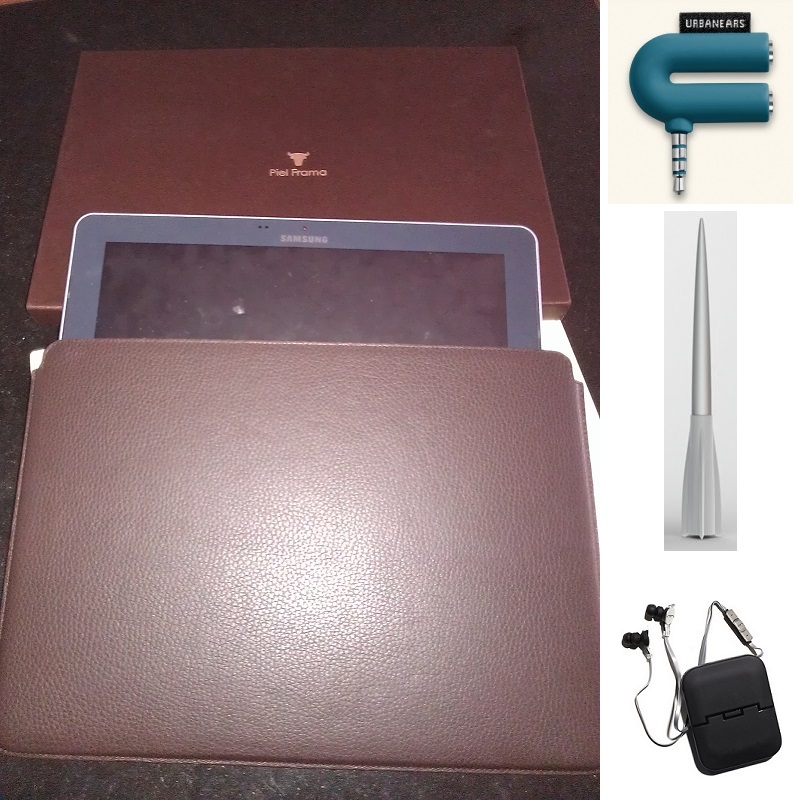 Now like many of you, I have so much tech it's a bit crazy when it comes to putting things together when I'm running around the city or seriously traveling on a trip! So when I am working with my clients I have a series of items that I love taking with me so I can stay connected and sometimes pass the time as well. As you guys know I'm a member of the Tablet Crew which is a great way for me to use my Samsung ATIV in my day to day life!
I use my tablet to draw sketches for my jewelry line as I love one of the programs that comes pre-loaded on the tablet, Autodesk Sketchbook Express - this is a fun program whether you're doodling or seriously making some sketches. For a number of files that come my way, it's super easy to navigate them and keep them organized with Box and Dropbox! In addition, I use my Sky Drive a lot which houses my pictures and recently I downloaded Office 365 (courtesy of the fabulous Microsoft team) that allows me to have all of my office programs (as I'm always creating something whether invoicing my clients, reading a document etc) and it allows these items to not only be in the cloud but it allows me to download this program to all of my tech (my phone, laptop and more). You can win a one year subscription of Office 365 for your very own! Simply let me know how you would use your Office 365 to keep your tech connected and to get your work done! I also love my Unit Conversion as when I'm running to my stores buying jewelry components I can convert the measurements! When I'm in some down time, I love Pianotime and Mahjong! In addition, I actually work out from my tablet as I'm doing a fun 12 week challenge for Revolt Now Fitness, each Friday I will share what I'm up to as I work on the challenges and get ready for Spring and Summer!
I'm all about accessorizing! When I first got my tablet, I spent a week trying to figure out the perfect cover for it! Interestingly enough, this tablet is slightly longer then the iPad so it doesn't fit with a lot of brands! BUT I realized that this tablet which is 11.1", can fit in cases that are perfect for Apple's laptops especially their thin ones! One of my favorite places to go to for my tech when it comes to keeping it away from harm is Piel Frama which is a phenomenal leather case house out of Spain! This morning my case finally arrived and I love that this brown leather case (which smells amazing) is almost like a folder/portfolio as my tablet can slip into it.
As you guys may know, my sister's fiance is a DJ and has spun internationally and at a lot of events here in the city! Although you will not see me doing this at any level that he is, I do love Urbanears that turns your tablet and phone into your own DJ tools where you can mix your music and feel like you're rocking it like a world class DJ! It comes in a number of colors and just fits right in my tablet and allows me to play! Of course, when playing this OR when listening to my music, Sol Republic is a must whether it's my headphones that sit on my ears or the ones I use when I'm running around that sit in my ear - it keeps the sound perfect while also allowing me to use it to talk on regardless of the kind that I am using! Finally, I can't say enough how much I love using my Go Smart Stylus which allows me to navigate my tablet from the tip of it when my fingers are tired! I'll continue to loop you in on what I use to keep me connected as it's always good to know what's out there as well as what apps are awesome!