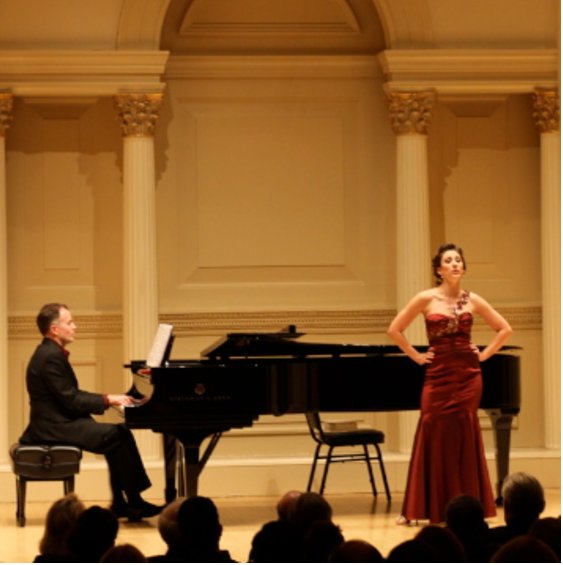 Many of you know that Paul and I go to the opera often! When it comes to having a sophisticated evening, there is nothing like going to the Metropolitan Opera which is not too far from where we live (fab to walk to unless the weather is a bit nasty) and taking in a show! Just last week, we saw The Marriage of Figaro and I have been obsessed since I started going last year! There is something so amazing about dressing up and hearing phenomenal talent, fabulous costumes and sets that transport you to another time and place!
With that said, when I received an invite tonight to go to the John Cabot University Gala tonight at the NY Athletic Club, I was truly bummed that I would be unable to attend due to a conflicting schedule! Tonight, the Chairman and CEO of Brooks Brothers, Claudio Del Vecchio and Town & Country publisher, Valerie Salembier will be honored.
Soprano, Krista Adams will sing arias (and next year she will star in the 2013 production of a new off-Broadway musical, The Red & The Black which is produced by Stefano Acunto) throughout the night. Also in attendance is the Honorable Vice Consul Republic of Italy - Commissioner Acunto who will be the evening's chair.
We will definitely let you know what took place as we recap this event! In addition, we have a fab interview coming up to learn a little more about Krista from her career to her personal as well as how she styles herself for her performances! We love that she has dynamic dresses and we had to learn a little more about how she gets ready!