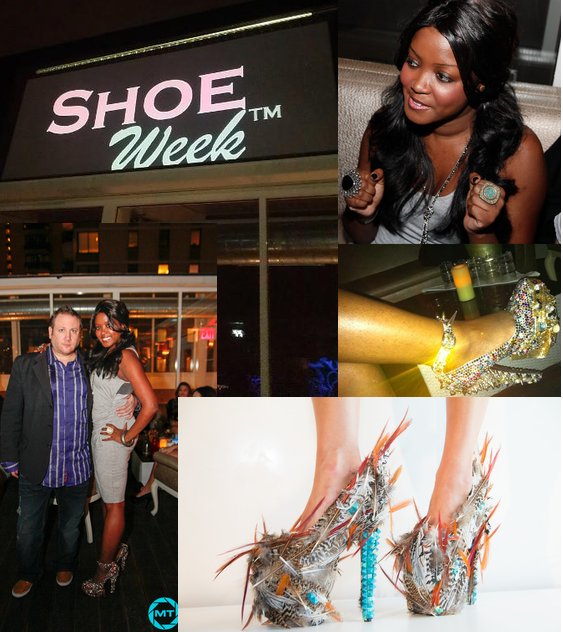 As Publisher and Founder of Kitten Lounge, I wanted to wish everyone a Merry Christmas Eve! Whether you're traveling to your destination or have already made it, I hope you're having an amazing time and will have an even better 2013. With only a handful of days left of the year, I wanted to include things that have taken place this year with Kitten Lounge as well other brands that I am apart of!
This past Sept, New York Fashion Week came showcasing the best of Spring/Summer 2013 fashions. In addition to Mercedes Benz New York Fashion Week and Milk Made Fashion Week at Milk Studios in the city, I was so pleased as Paul Farkas and I co-founded and launched, Shoe Week which I serve as the Creative Director for this brand which focuses on a fashion week for shoes. We presented a number of shoes during our runway shows at The Glass Houses, we had a kickoff event that we did with a shoe's best friend - handbags, at Linea Pelle's showroom here in NYC for our Style Tweetup hours before Fashion's Night Out and we had a fab closing party at XVI Lounge focusing on Sneakers! Our sneaker focused closing party, known as Sneaker Sessions was sponsored by Alma Tequila and Hot 97.
Being able to launch a Fashion Week here in NYC with a number of fabulous partners was such a great time and of course we will be presenting a fun showcase during NYFW in a few short weeks as well as a series of events in Sept for Spring/Summer shows again!
2013 for Shoe Week will be phenomenal as we're styling a number of shows throughout the year for a number of global Fashion Weeks, lookbooks and of course our industry focused events through the key portions of Fashion Week calendars! As an Accessories Expert, it's definitely amazing to share and pair phenomenal footwear designers with apparel designers whether they're brands that I have always loved, have become obsessed with overtime - with a need to share their brand with an audience of buyers, media and influentials.