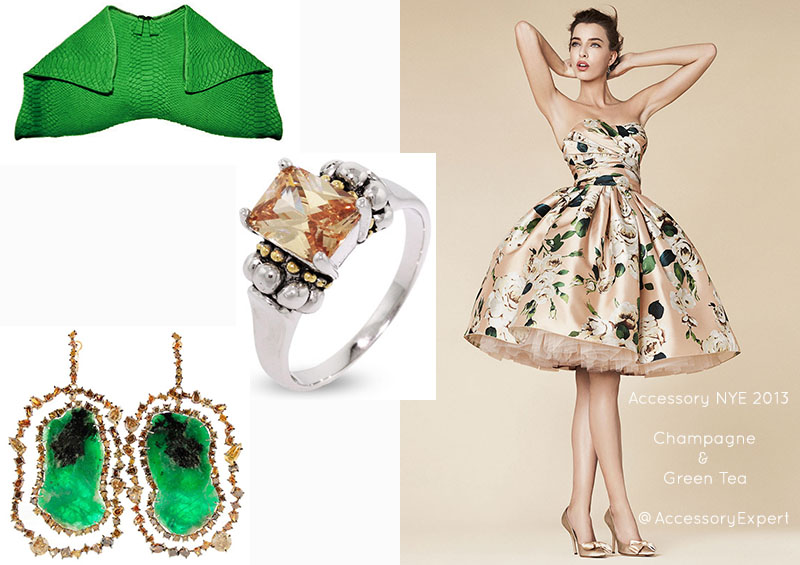 Can you believe that New Years Eve is tomorrow? Wherever you are about to celebrate it, there is a lot that goes into the looks that you rock! I love glomming it up and wearing cute dresses so that it's great in pictures but also feels amazing when you're running around. Inspiration struck when I saw this Dolce & Gabbana dress from Spring/Summer 2013. This dress combines two of my favorite beverages that can translate well into a dress - Champagne and Green Tea. This strapless dress has a fun floral print while also having a bit of that lady who lunches in the 50's vibe!
This can be accessorized with Emily Cho who has the clutch that can be folded down with a trapezoidal look. Although it comes in a number of colors and right now, loving this vibrant green. When it comes to a great statement ring - Lagos has a fabulous champagne colored ring. Finally bring a hue of green into the look by having these fabulous Kimberly McDonald Jewelry earrings which adds a great pop of natural bling to the look.
Now that I have shared my Champagne & Green Tea themed accessorized look for NYE 2013, you can share your looks with me via @AccessoryExpert (Instagram, Twitter, Facebook etc).