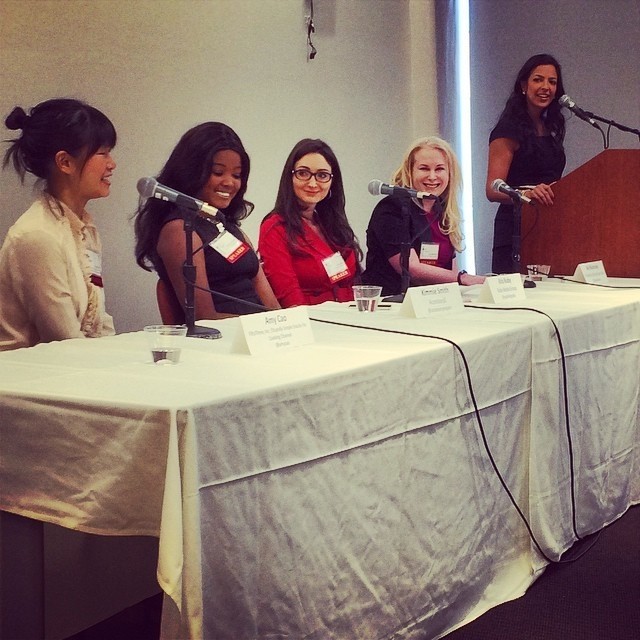 Earlier today I spoke at the NY Women in Communications Conference at NYU. There were a range of panels where college students were able to talk to professionals within the communications and related field for keys to a successful career. I was a panelist on the Build Your Personal Brand. It was a great time to talk about important things we wanted to impart on those that are coming into the workforce, what we do within our jobs and how vital it is to continue having women within this field.
See more images of my accessories in detail above.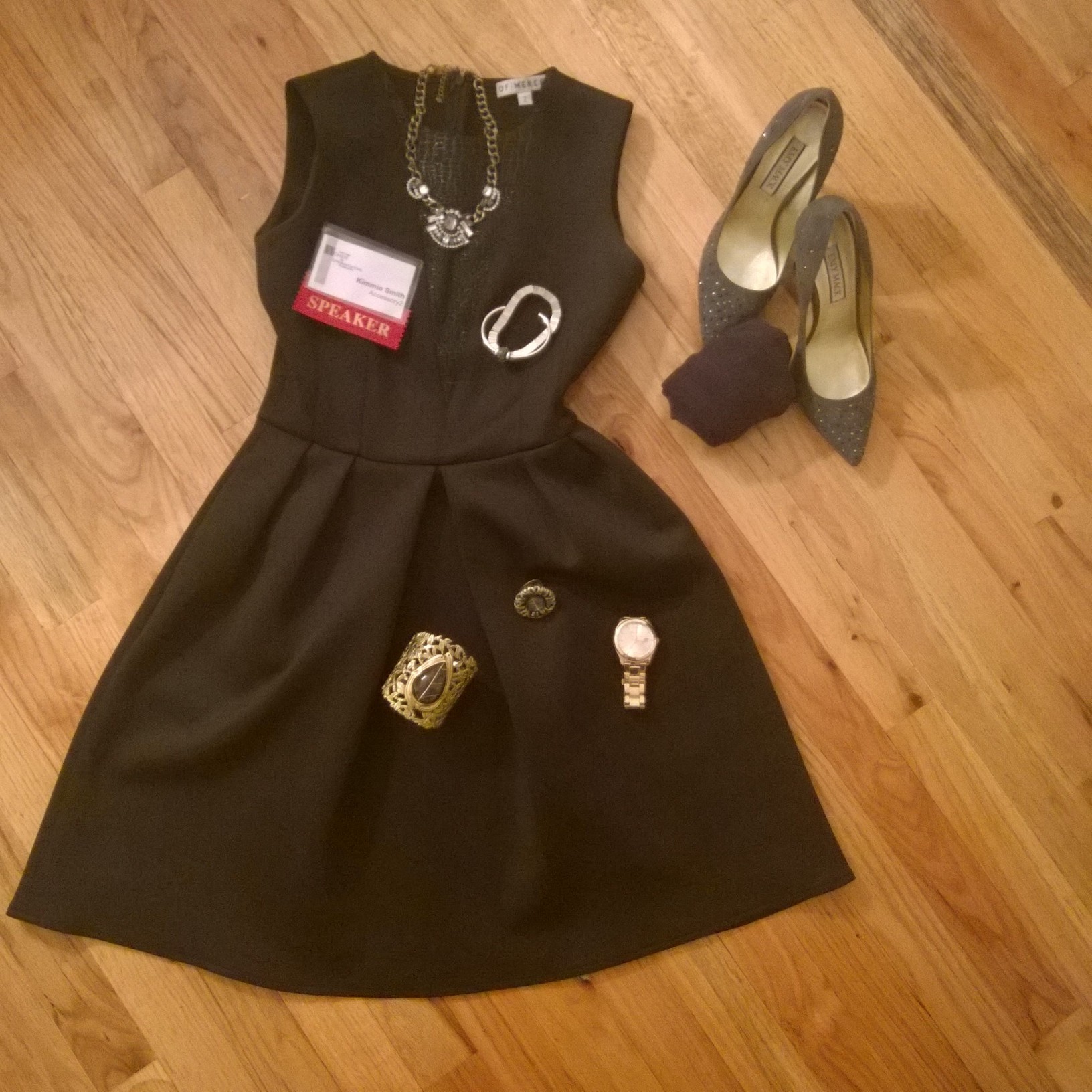 I wanted a look that was fun and in keeping with my love for the perfect LBD! Earlier this fall, I attended an Editor preview for Of Mercer which is about chic looks that are perfect for a day at the office and to go out. I wore the Carnegie which is made out of Neoprene (this is comfortable, stretchy, has a shape and would travel well). I also love that it has a sparkly panel and pockets. I accessorized this look by wearing Chevron stockings by Hanes Hosiery, Fossil, stunning grey sueded heels by Emy Mack, Nagicia Jewelry (cuff and statement ring), statement necklace by Cookie Lee Jewelry, Trollbeads bracelet and Natori bracelet in mixed metals.