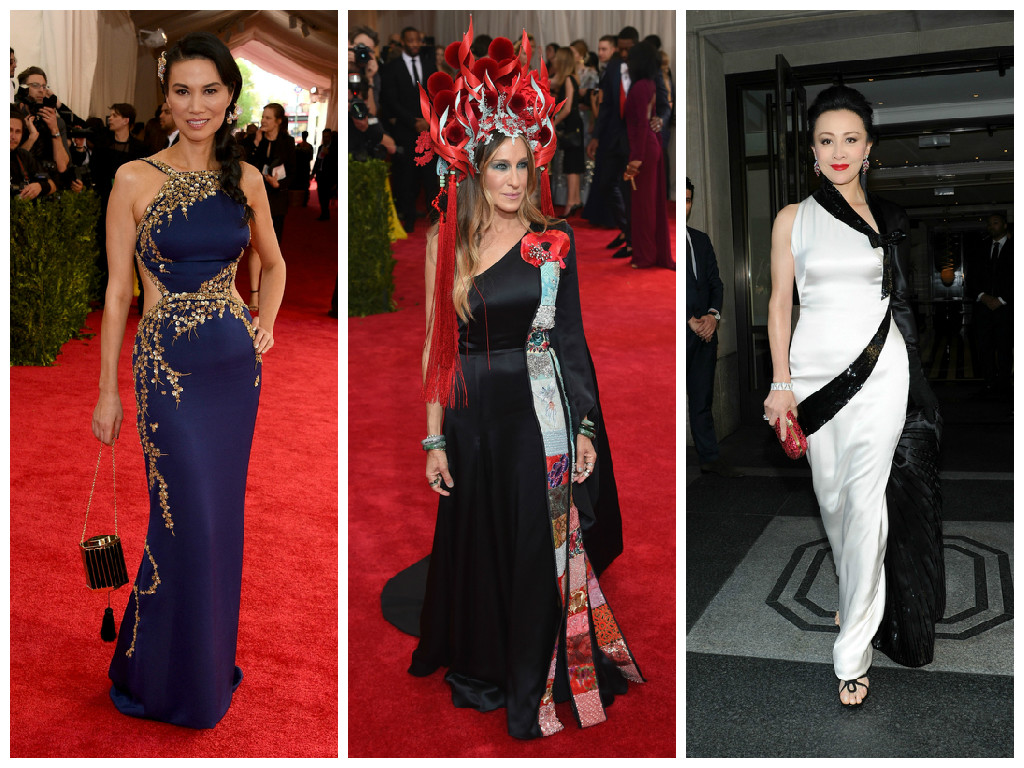 The arrivals for this year's Met Gala honors this year's Costume Institute's next exhibit, "China: Through the Looking Glass" - did not disappoint as everyone dressed within the distinctive theme for the night from pops of red, floral and dramatic pieces. Many wondered how attendees would honor China's past and as a stylist, I am always excited to see who wore what and how they are inspired by a theme to make it their own. Updates will continue throughout the evening for my favorite men and women who graced the carpet this evening.
Wendi Deng looked stunning in Oscar de la Renta with golden touches on the red carpet. Sarah Jessica Parker rocked a dominant accessory from Philip Treacy - an eye popping headdress with a dress from H&M and Cindy Chao brooches. Carina Lau looks stunning in black and white as she makes her way to the gala.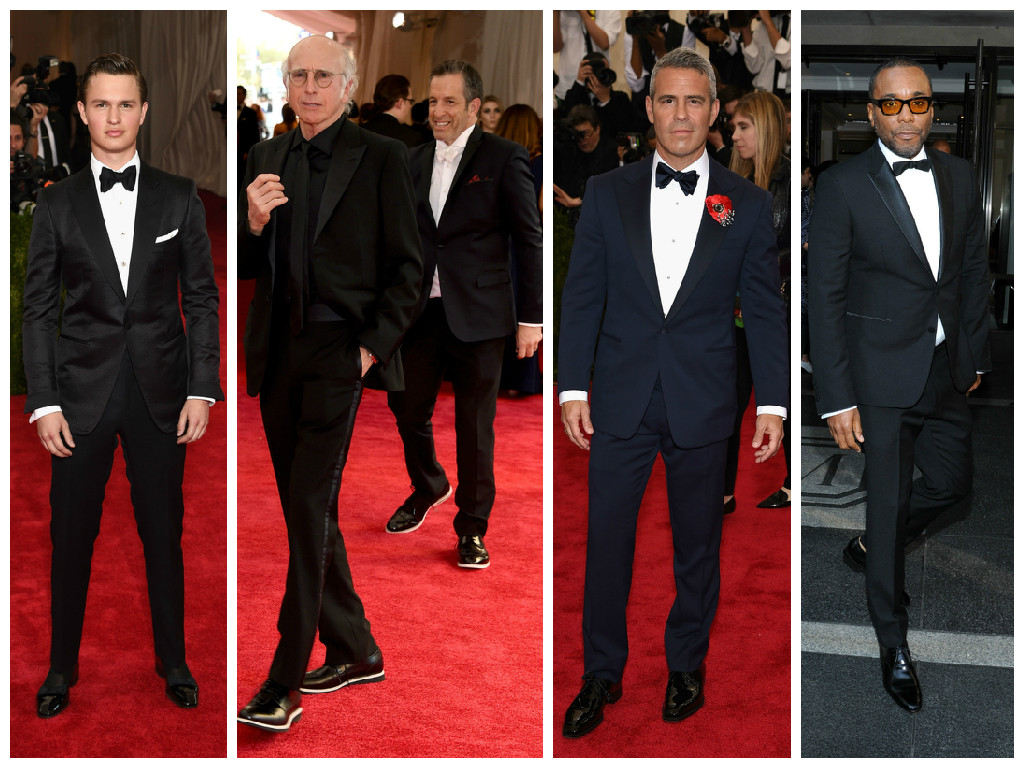 The Fashion Prom did not leave out great looks from the above men on the red carpet. Ansel Elgort attended wearing a Tom Ford tux. Larry David looked dapper chic in his all black ensemble while edging it up with a cool pair of sneakers. In the background, Kenneth Cole also combines a chic cool look to his suit for one of fashion's biggest nights. Watch What Happens Live's Andy Cohen and Lee Daniels also hit the Met Gala for the evening.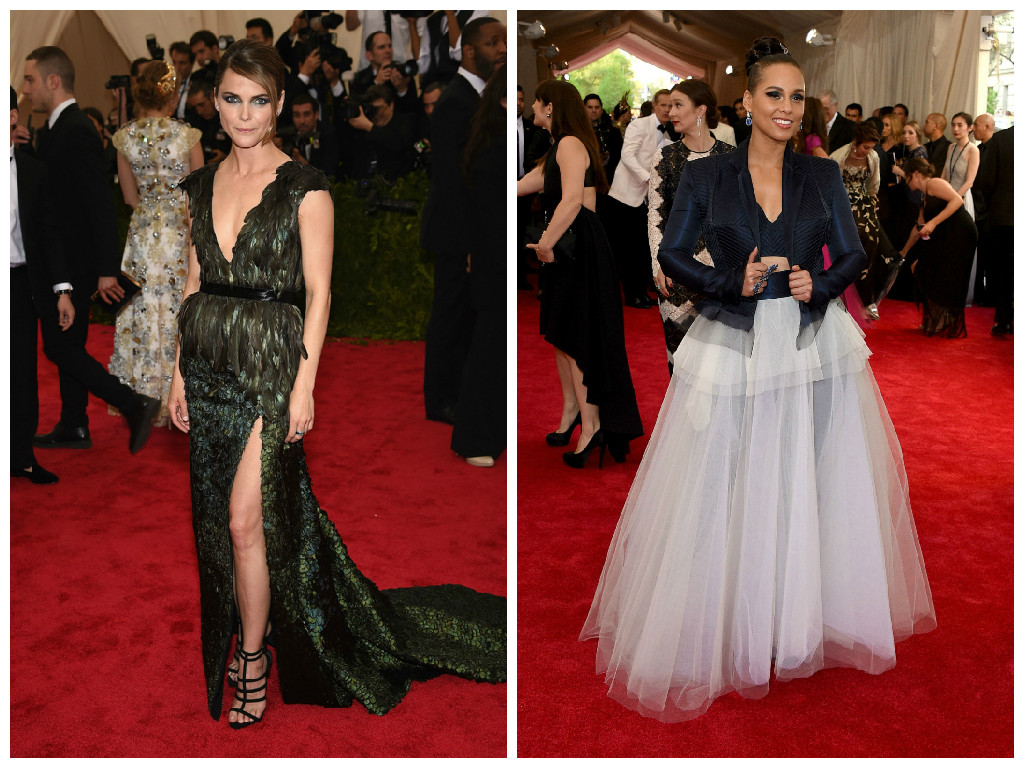 The feather ALTUZARRA dress that Keri Russell wore is not only exotic but stunning. Alicia Keys looked stunning in Jean Paul Gaultier with this detailed jacket which has a rocker and whimsical vibe as paired with her skirt.